Home
What is Game Show Nite?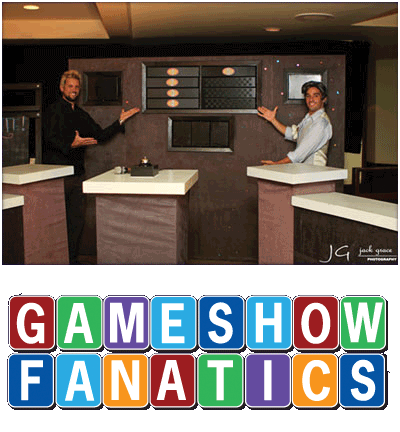 The idea is simple: We re-created the Family Feud with a professional, fully functioning set that includes all the bells and whistles. No projection screen! A tech is back there flipping the answers with an accompanying "DING!" just like in the real show.
Lighting, check! Sound, check!
Funny Game Show Host donning a hideous wig (we call it the Silver Fox) with non-stop one liners, check! Now imagine the energy of a Game Show…contestants from your party approaching the podium to the music, ready to face-off and ring the buzzer – it's hilarious!
We bring our set to you!
No venue is too big or too small. From 20 to 200+. We are Hawaii's ONLY Full-Scale Portable Gameshow Entertainment!